"See what customers are saying about their Castlebuilt Homes experience"

Kenny Hilpp
"We had never had an opportunity to build a house. We approached Castlebuilt Homes in 2016 about building our home that met our families needs.
Brian Arnold and Castelbuilt listened to our needs and gave us several options.  We had that building a home was one of the more stressful things a couple could go thru.  We heard horror stories about the experience.
We had an amazing experience building.  Brian and his team laid out a plan and budget that met our needs.  Castlebuilt not only built our dream house but it was on time and within our budget.  It was a great experience.  One I would recommend.  From construction updates, to creative ideas Castlebuilt Homes did an amazing job!!!"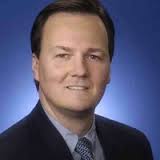 Mike Stigler
"Brian built our new home.  He did a fantastic job communicating with us as owners.  The project came in on time and budget and looks fantastic!  Brian has a great group of subcontractors."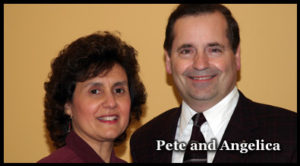 "Castlebuilt Homes (Brian Arnold) built us what we hope is our final retirement home.  Along the way Mr. Arnold was asked to do some unusual items per our request, but managed to complete them to our satisfaction.  Our home is not typical of the times. We hoped to build a home that would last and feel that Castlebuilt Homes did a fine job honoring our wishes.  Attention to detail was an important characteristic we looked for in a contractor, and Mr. Arnold helped us with our desire.  We got exactly what we wanted in our home.
We our truly enjoying the comfort of our new home, and believe you will have a positive home building experience with Brian Arnold of Castlebuilt Homes
Pete & Anglica Fotos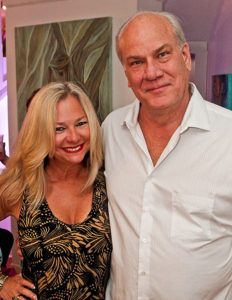 "As soon as Lili and I walked into a Castlebuilt Home, we knew Brian Arnold would be building our new home.  Brian has a unique artistic creativity in his designs. 
Living in Miami, Florida, it was important to us that the communication was timely and accurate while our new home was being built.  We also wanted to make sure Brian made us aware of every possible upgrade and options, rather than us come up with something after the house was completed.  We were not disappointed.  
Weekly phone calls and emails took care of such amenities.   What really impressed us was after picking a granite for the kitchen, we received a phone call to look at granite sample on a web site, which turned out to be a better choice.  A list of addresses for us to see various samples of exterior brick made selection easy for us.
In summation, we were very impressed with the professional communication, attention to detail, and best of all, no discrepancies in the final closing costs which included all upgrades. 
Extremely Pleased, "
Ron & Lili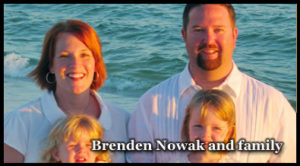 "I wanted to take a second on behalf of Heather and I and thank you for all the hard work you and Castlebuilt Homes have put into our home.  Our home search was quite daunting, to say the least. We were at our wits end, and almost ready to throw in the towel.  All that changed when we stumbled upon the home you were building in Persimmon Ridge.  From the moment we walked in we both knew it would be our next house.  It had everything we'd spent so long looking for.  The main thing we noticed was the detail.  From the barreled and coffered ceilings to all the arched doorways, we were very impressed.  The trim work is amazing, and the unique fixtures only helped sealing the deal.  I knew right then that I would call you and wouldn't get of the phone until we had a deal.  You've always been a phone call away for any questions or concerns we had since we moved in, which is more important to than all the things mentioned above.  You stand by your work, and your word, and that is commendable.  
Thanks again to you and all the workers at Castlebuilt Homes for all your work, and building us our own personal "Castle" "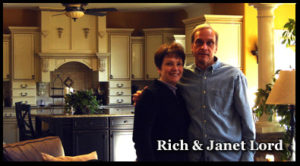 Janet and I recently relocated from Michigan.  Given the high inventory of new homes in the Louisville area, we thought that finding a new home would be relatively easy.  However, after looking at over 50 properties nothing jumped out as being exceptional.  In fact, all the houses began to look the same.  Growing weary we decided to step back and wait.  Reluctantly, we agreed with our realtor to look at one last home built by Brian Arnold of Castlebuilt Homes.
With only 75% of the house completed, the WOW factor was evident as soon as we entered.  The detail could not all be absorbed at once and every visit during the final construction was like walking into a different home.  Even today, we are still discovering different angles and features.
Brian has been very accessible and exceptional to work with.  He continues to answer our many questions while providing sound suggestions.
We truly found the house of our dreams!
Thank you Brian, "
Rich and Janet Lord
When considering a builder for a new construction or remodeling, it is important to know you can rely on your builder to complete the job timely and according to budget.  For my wife and myself, just as important was knowing we could depend on the individual.  We wanted to know our project and our satisfaction was a priority.
My wife and I found Brian Arnold to be excellent on all counts.  Brian brought much more to the project than just building expertise.  We benefited from many of his suggestions, some of which reduced our over all cost while still achieving our desired result.  Brian devoted seemingly boundless energy and enthusiasm into the job, and it was clear at all times that he took great pride in his work and our satisfaction.  
Our experience with Brian Arnold and Castlebuilt Homes was enjoyable and was nothing like many of the horror stories we have heard from others who have either built new homes or had extensive remodeling work done.  We would highly recommend Castlebuilt Homes to anyone looking to build or remodel. "
James & Susan Lloyd
Dr. Britt Brockman
"Brian I wanted to thank you for the unbelievable job you did building my Norton Commons home.  You over delivered on your promises.  You hit the mark on meeting our move in date.  The craftsmanship has exceeded expectations.  Again, thank you"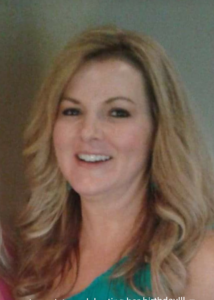 "I was extremely please with the quality and speed of completion of my kitchen renovation.  The owner, Brian Arnold was always able to take time to answer my questions and give advice on the project.  He would respond to calls or texts within minutes.  There were times when I would second guess my decisions and he helped keep me calm and made the entire process, which could have been very stressful, a very enjoyable one.  His  attention to detail and vast experience with building homes really shows in his work.  Now I have a beautiful kitchen that I love and would not change a thing.  I am already planning a second project, an all season room on the back of the house, and we will definitely use Castlebuilt Homes.  I know it will be gorgeous too!"
Russell & Lee Ford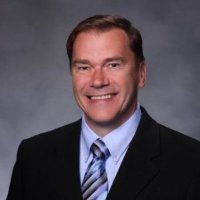 "We had a great experience with Brian Arnold and Castlebuilt Homes.  From our first meeting we knew Brian was going to be our builder as he clearly understood our needs.  His, commitment, attention to detail, and focus on customer satisfaction is refreshing and in my experience unusual in this industry (I have built 4 new homes).  We were delighted with the end product and have had many happy years in our "Castle". "
Kevin & Annie Hughes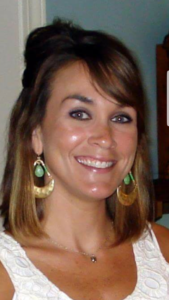 "We used Brian for a huge renovation project and could not have been happier with our experience.  From start to finish Brian was on point!  His proposal was clear and straight forward, he stayed within our budget and all work was completed on time.  The end result exceeded our expectations and we highly recommend Castlebuilt Homes.  We LOVE our new space!! "
Sarah Harris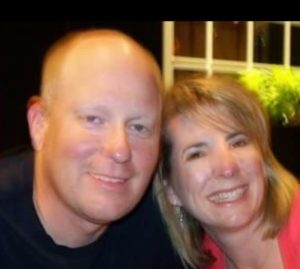 "Dear Brian,
Thank you so much for all the hard work you and Castlebuilt Homes put into our home.
My wife, Sonja, and I have always laughed when we think back to how we met.  It was a Sunday afternoon, and you came by our home.  On our kitchen table, you showed us your vision for what would become our first custom home built.  It sure was amazing how words became reality over the next few months.
To any perspective clients, I would like to tell them a few things.  First, Brian Arnold is a man of his word and full of integrity.  This was our first experience with Brian and I'm proud to admit that many of the details were agreed to over a handshake.  Brian took responsibility for the work, he simply got the job done.  
Lastly, since moving into the home we have met members of this family and continue to keep in touch with Brian.  He's that kind of person.
The first time I walked through the home, there was only framing. I said to Sonja, "this builder understands a family's needs" I still believe that four years later.  Thanks for doing such a great job building our home.  
Sincerely, 
Rob & Sonja Hill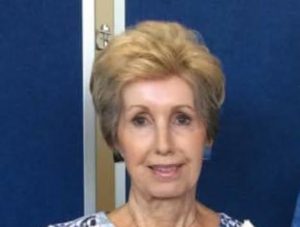 "It was a pleasure to work with Brian Arnold on the remodel of my master bathroom.  He is very professional and offered many ideas and suggestions to improve or enhance the project.  I was also impressed with the quality of workmanship of the subs he hired.  I would not hesitate to call Brian again for any future projects and can easily recommend him to others. " 
Jo Donna Heuke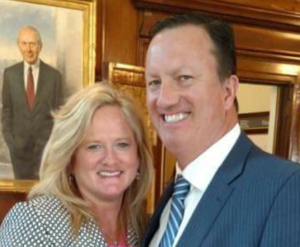 "Castlebuilt Homes designed and built my beautiful new home in 2015. What a great experience!  The process was easy and stress free.  We love everything about our home!! I would definitely recommend them to anyone looking to build their dream home!!"
Pete & Allison Dequattro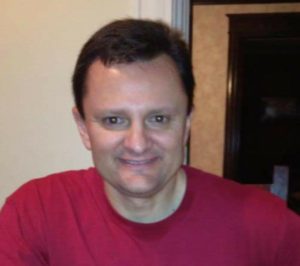 "As far as my experience with Castlebuilt Homes, I clearly didn't realize how much was involved when I started the project.  While my goal was to open up the downstairs and re- do the kitchen.  I was mostly interested in "knocking down some walls" portion of the project.  I hadn't given any thought to the tile, cabinets, paint color, appliances etc.  When Brian asked me what type of cabinets I wanted, I think I said something like "uhhh, the kind you can put dishes in"  Clearly, he had his work cut out for him in leading me through this.
However, this is exactly what he did.  Brian had an eye for knowing what would play well in my 100 year old house in the highlands.  He was able to achieve what I wanted, but with a lot more panache and style than I could imagine.  
My favorite story that I think is emblematic of his work is a little cabinet display he suggested.  His workers had built the cabinet based on his suggestion.  I thought it looked fine.  However, when Brian showed up to inspect the work, he insisted that they do it over because it did not meet his standards as to what he could do.  When his workers said, "but it's ok with Scott", I think Brian answered, "what does Scott know about carpentry".  He changes his screws with a butter knife.  We can do better and lets show him we can do better.  At his own expense and time, they completely redid the cabinet area and final look was fantastic.  It is this kind of attention to detail and willingness to go the extra mile that made my experience with Castlebuilt Homes a positive one. " 
Scott Stout
NO PHOTO
"Castlebuilt has set the standard for us.  They were prompt, accountable, and transparent.  We got exactly what we asked for, except they improved upon what we thought we wanted.  Brian is creative and helpful, and kept us from ever worrying that he would get it right.  He treated our home as if it were his"
Richard & Margrite Vance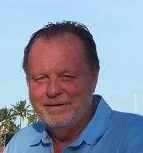 "Excellent builder, excellent customer service and excellent follow thru.  Brought great workers to the job site and introduced us to workers that continue doing work for us.  I would highly recommend Mr. Arnold as a builder."